H I M – A Ministry to bring You Spiritual, Mental and Physical Good Health through the Word and Will of H I M
The Hope Inspiration Ministry ( H I M ) and Frank Jordan's Commentaries on Podcasts bring Knowledge and Understanding about Your Spiritual, Mental and Physical Health
For the latest in health information go to the www.nsc24.com website or call 888-541-3997.  We wish for you good health and a blessed life through faith and science!
"He said, 'If you listen carefully to the voice of the Lord your God and do what is right in His eyes, if you pay attention to His commands and keep all of His decrees, I will not bring on you any of the diseases I brought on the Egyptians, for I am the Lord, who heals you.' "   Exodus 15:26
He gives strength to the weary and increases the power of the weak. Even youths grow tired and weary, and young men stumble and fall; but those who hope in the Lord will renew their strength. They will soar on wings like an eagle; they will run and not grow weary, they will walk and not faint. — Isaiah 40:28-31 NIV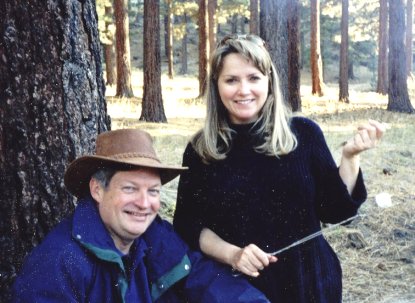 Frank and Connie Jordan ask you to help others with your love, time, encouragement, charity, affirmation and compassion through a living and active trust in HIM.  Through the Hope Inspiration Ministry, promoting earthly health through faith and science as Holyistic health, we will seek together both physical and eternal peace, joy, hope and life through HIM, the Great Physician,
"May the God of hope fill you with all joy and peace as you trust in HIM, so that you may overflow with hope by the power of the Holy Spirit."  Romans 15:13
The Hope Inspiration Ministry wants to bring HIM into your life today and urges you to pray, discover and accept the truth that Jesus Christ is Lord in your life and the way to eternal life where we will experience perfect health forever! To truly serve and bring the Word to others, you must have the optimum health sought for you by God. You can't cope without hope and hope is the product of the Hope Inspiration Ministry or H I M.
"God keeps His promise, and He will not allow you to be tested beyond your power to remain firm; at the time you are put to the test, He will give you strength to endure it, and so provide you with a way out."    1 Corinthians 10:13
In some small way guided by the promises and wisdom of God, H I M seeks to help provide you a way out of your health tests during this physical life. If you haven't yet resolved your eternal life, we urge you to hear and commit to the words of Jesus Christ,
"I tell you the truth, whoever hears my word and believes Him who sent me has eternal life and will not be condemned; he has crossed over from death to life." John 5:24
"I am the resurrection and the life. He who believes in me will live, even though he dies; and whoever lives and believes in me will never die."  John 11:25-26
To change your life from just physical to physical and eternal, the great evangelist Charles Stanley suggest this prayer offered to God in sincerity:
"Lord Jesus, I need You. Thank You for dying on the cross for my sins. I open the door of my life and receive You as my Savior and Lord. Thank You for forgiving my sins and giving me eternal life. Take control of the throne of my life. Make me the kind of Person You want me to be."   Amen
May the Lord Bless You and Keep You!  Go in Good Faith and Good Health from the Jordan's and the Hope Inspiration Ministry!
Frank and Connie Jordan
NOTE:  All of the Bible Verses related to Health on the Hope Inspiration Ministry Website are listed in Order of Presentation in the Bible by clicking here on Bible Health Verses Page